Welcome to Pickwick Group
creating partnerships that make a difference
Germs out of control at your school? Need a rapid response? Our support team is in your community and ready to teach germs a lesson.
Hours spent cleaning last week
Staff employed nationally
Win a free* school clean!

Teach germs a lesson this winter!
Enter your details for your chance to win a free clean for your school and farewell germs.
Protect your People and Property
With our free clean, your school will receive:
up to 5 hours of infection prevention cleaning. You choose the areas that need it most and the day that suits your school.
a bonus COVID-19 safety performance report, for added peace of mind.
Enter your details for your chance to win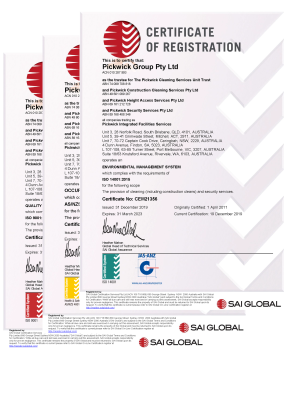 Pickwick has triple ISO accreditation which is a key factor to the success of our company (Integrated Management System with comprehensive externally accredited Quality Assurance, OHS, and Environmental Management systems).
Compliant and accredited quality management systems
Pickwick works in compliance with ISO 9001 quality management systems.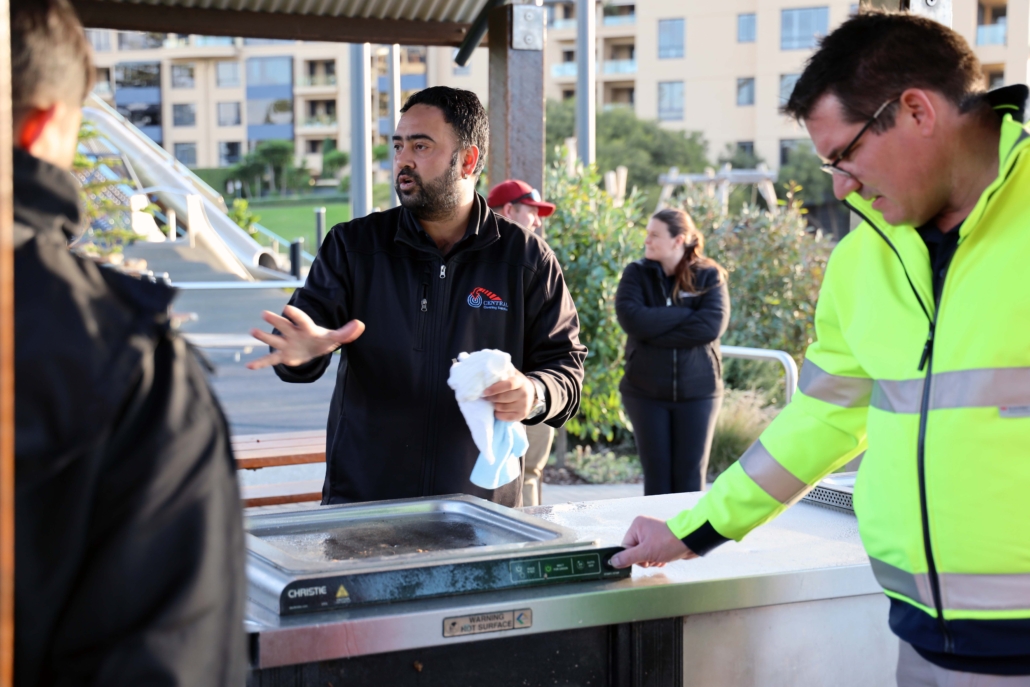 Spotlight partnership

Brisbane City Council
Our clients are in communities everywhere, which means we are too, including throughout Queensland.
Pickwick cleans more than 70 sites throughout the Brisbane local government area. For 27 years, Pickwick has had the opportunity to learn and develop with BCC to support them throughout a number of challenges including natural disasters. Pickwick is BCC's preferred supplier of cleaning services and offer a "One Stop Shop" regarding reactive works. We have provided:
support during natural disasters (2011 Queensland Floods). 
BCC continuously with costing initiatives and adapt to economic climate movements. 
support during portfolio restructures leading to greater cost efficiencies. 
During COVID-19, Pickwick has completed "Touch Point" cleaning at all council facilities and council public vehicle/buses. 
People focused since 1981
Established in 1981, Pickwick is a trusted partner for businesses big and small throughout Australia and New Zealand. We specialise in premium quality cleaning and infection control solutions, and offer security, height access, maintenance and a range of other facility management services. Our solutions are bespoke and designed to meet the unique and specific needs of each of our 500 clients from all industry sectors. Backed by personalised account management and open communication, we provide a seamless experience for clients, wherever they are. 
We understand the education sector
Parents and students trust administrators to protect their most valuable assets, and educators deserve and expect a clean, safe and healthy work environment. When you choose Pickwick Group, you're not just choosing the highest standards of cleaning systems and controls available; you're choosing expertise, accountability, safety and peace of mind. Count on us to protect your educational facility.